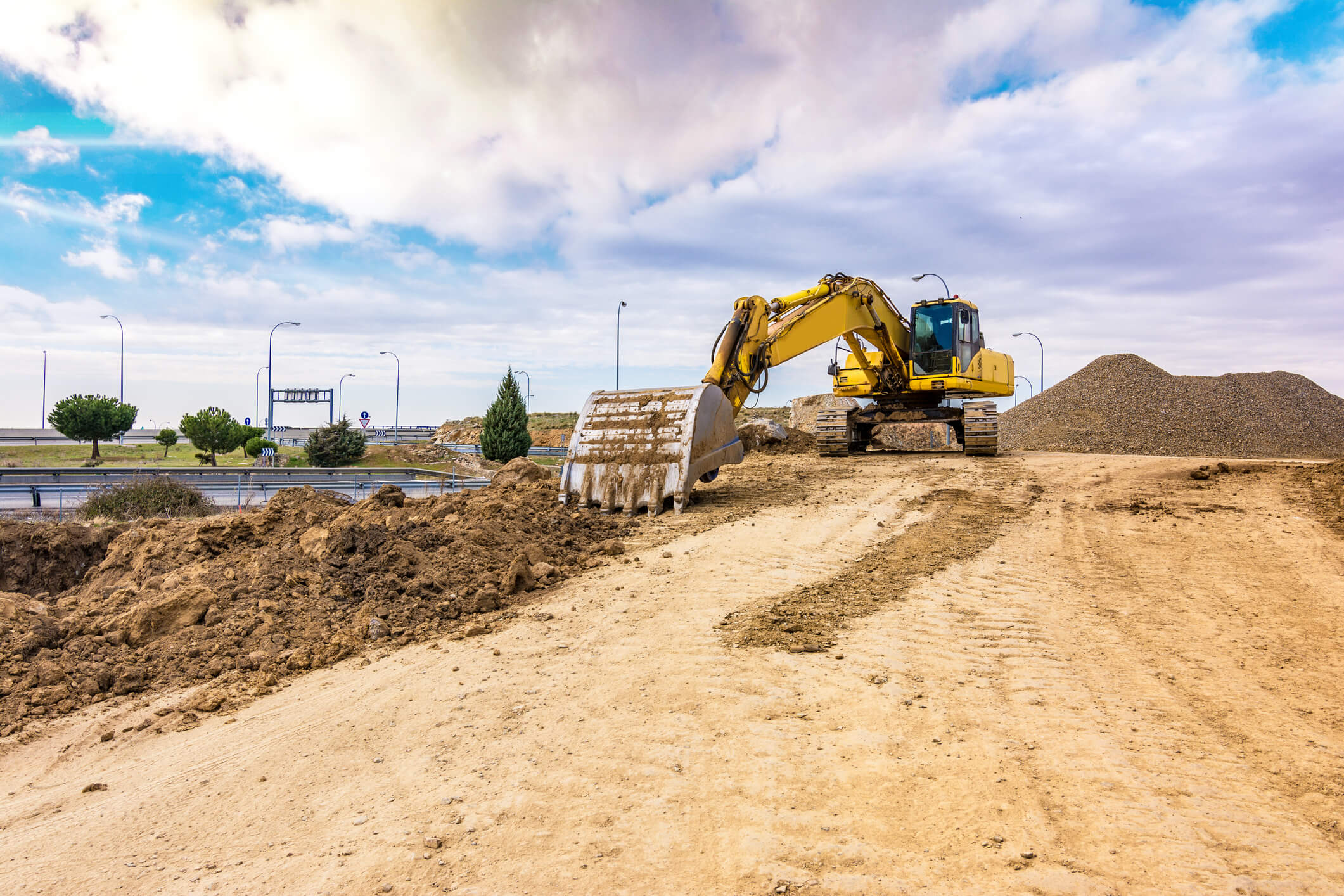 If you work in the construction industry, whether heavy construction, residential construction, landscaping, road construction, or mining and resources, you know how vital refuelling is. Fuel is the lifeblood of everything you do, and without fuel, all of your fleet vehicles and equipment would be made useless. Running out of fuel costs your business time and money. However, with commercial fuel delivery, you can avoid the risk of running out of fuel entirely and enjoy all of the benefits that commercial fuel delivery has to offer!
What is Commercial Fuel Delivery?
Commercial fuel delivery, also known as "on-site fuel delivery", is a service used by many construction companies in Ontario and all over Canada. With commercial fuel delivery, you partner with a fuel delivery service provider that can bring various types of fuel to where you need it when you need it. Aside from delivering fuel, these providers can also directly refuel your trucks, generators, other equipment and even storage tanks at your facility safely and efficiently.
Commercial Fuel Delivery Offers Many Benefits for Your Construction Business
Increased Efficiency by Streamlining Your Fuel Delivery Process
Hiring professionals to streamline your fuel delivery process helps simplify the process of refuelling and increases the efficiency of your fleet. Don't waste time managing fuel receipts and worrying about potential downtime if you run out of fuel, use a fuel delivery service to ensure you have the fuel your fleet needs when it needs it. Commercial fuel delivery services will increase your fleet's efficiency by giving you access to analytics and electronic fuel gauges to track your fuel consumption and avoid unnecessary usage, helping not only your business but also the environment.
Easily Manage Fuel Costs and Consumption
Using commercial fuel delivery allows you to manage your ongoing fuel costs and consumption easily. By having an on-site fuel service, you can avoid wasting time at the pumps and time during travels, allowing your employees to stay focused on the jobs at hand that will ultimately contribute to your bottom line. An excellent commercial fuel delivery partner will also offer direction and recommendations to help further improve fuel efficiency using in-depth reports pertaining directly to your fuel usage.
Commercial Fuel Delivery Will Save You Money
Commercial fuel delivery will save you money long term. When you use a commercial fuel delivery to help run your construction business, you can save money on the operations you need to conduct to keep your fleet of trucks and other equipment operating. Running out of fuel on the job will lead to costly unnecessary downtime and the extra costs of transportation to have someone get more fuel. When you use on-site fuel delivery, it will help you cut your operating expenses.
Improve Safety and Security with Fuel Delivery
Improved safety and security are other massive benefits to using commercial fuel delivery. You can eliminate the possibility of theft, vandalism, or other such risks that come along with improperly fueling trucks. By installing a tank monitoring system, you can take advantage of technology that will allow you to monitor the fuel delivery to ensure that your drivers are filling their tanks according to the maintenance schedule set by you. This is particularly important for companies that use diesel fuel in large amounts since diesel is highly flammable. Many commercial fuel delivery companies will also offer direct refuelling of vehicles, machinery and other equipment, further increasing your on-site safety.
Manage Your Fuel Consumption Conveniently Online
Choosing the right commercial fuel delivery partner can give you all of the tools you need to manage your fuel consumption online. This provides you with a convenient way to keep track of your fuel details and consumption levels, giving insights and reports into important information like where and when you've consumed the highest levels of fuel. These online tools will help you to analyze and improve your consumption habits, further saving you money.
Contact Roma Fuels Today For Your Fuel Supply Needs
Working with Roma Fuels will provide you with all the discussed benefits of commercial on-site fuel delivery. Eliminate concerns and focus on the most important results to your business by taking advantage of our services and fuel usage and spend reports. At Roma Fuels, we make sure you experience exceptional customer service every time.
To find out more, give us a call at 1-877-656-4189 or send us a message online.