Construction Fleet Refueling and On-Site Delivery Service
When you need on-site fleet refueling services for your sites, you'll want a trusted local company with a proven track record.
With Roma Fuels, you are investing in peace of mind. Our preferred on-site delivery service to your site eliminates equipment down-time and enhances productivity. Established in 1968, you can bank on our track record.
Roma Fuels will service your entire construction site, including the refueling of;
Construction machinery like excavators, bulldozers, front loaders, cranes, rock trucks and scrapers

Rental construction equipment

Aboveground storage tanks (must meet TSSA regulations)

Fuel cubes, mobile storage tanks, fuel cells, temporary storage tanks

Generators to power construction sites
Attention Construction Site Foreman & Job Coordinators!
When your main goals are to reduce cost, increase productivity and reduce unnecessary job site overtime, make Roma Fuels your next call.
We operate 24 hours a day, 7 days a week and we've been servicing successful companies like yours since 1968.
We also make Emergency Deliveries. * Conditions & TSSA Regulations apply to Emergency calls.
Roma Drivers are highly trained and have earned the following licenses:
Workplace Hazardous Materials Information System (WHMIS)
Canadian Petroleum Products Institute (CPPI)
Transport of Dangerous Goods (TDG)
Emergency Response Training (ERT)
Roma understands that reliable, timely and customized service improves the operating efficiency of equipment and can therefore improve your bottom line. And we'll also ensure that all of your construction on-site fuel requirements are met.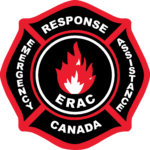 Rely on Roma Fuels for Total Fuel Management Services
The largest operating expense that a vehicle-fleet company typically incurs is fuel, next to payroll and maintenance. This opens up many untapped opportunities for substantial savings and productivity improvement.
Roma's Total Fuel Management Service delivers these benefits through the intelligent application of effective electronics and information. We provide fleet refueling service direct to your location – utilizing state-of-the-art systems and technology.
Roma provides an analysis for each truck – a detailed report allowing you to understand just how efficiently your fuel resources are being consumed.
Roma Lube provides lubricants for many different applications, including:
Automotive Lubricants

Fleet Lubricants

Commercial Lubricants

Industrial Lubricants

Lubricants for Construction Equipment
Roma Lube Ltd, a division of Roma Fuels Ltd, is an Authorized Distributor of Shell, Pennzoil and Quaker State Lubricants.
We promise our customers peace of mind by providing top-quality lubricants that help to maintain equipment uptime and keep costs down.
An experienced and qualified technical lube advisor will assist you with on-site lubrication audits, technical evaluations, problem analysis, and bulk lubrication equipment sales.
At Roma Lube we take quality very seriously and we strive to give our customers high quality products with exceptional service.
Roma Lube offers a complete selection of lubricants which include:
Engine Oils (Gasoline and Commercial)

Synthetic Oils

Hydraulic Oils
Transmission Fluids

Industrial Gear Oils

Aviation Oils

Greases
Marine Oils

Specialty Oils

Bulk Lubricants